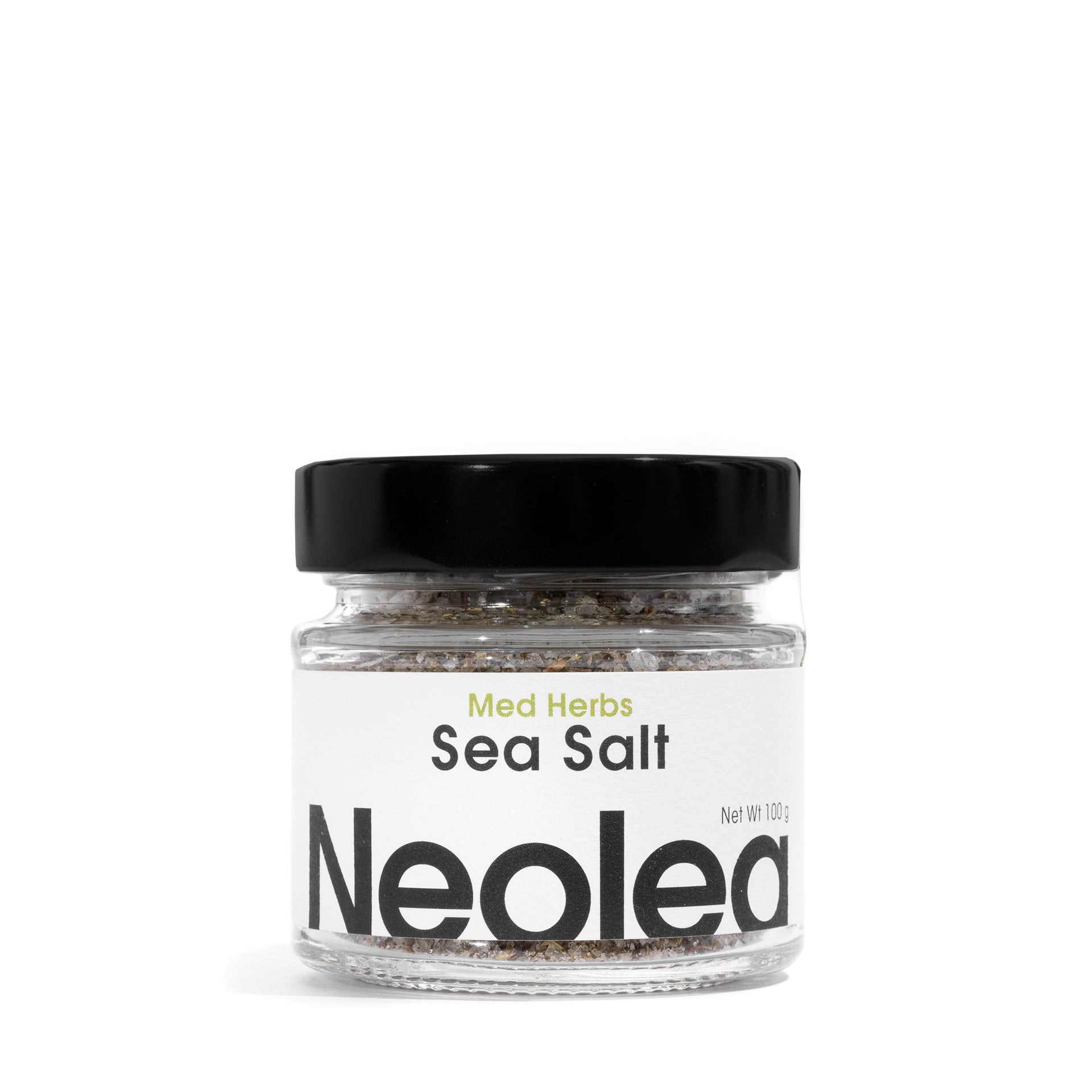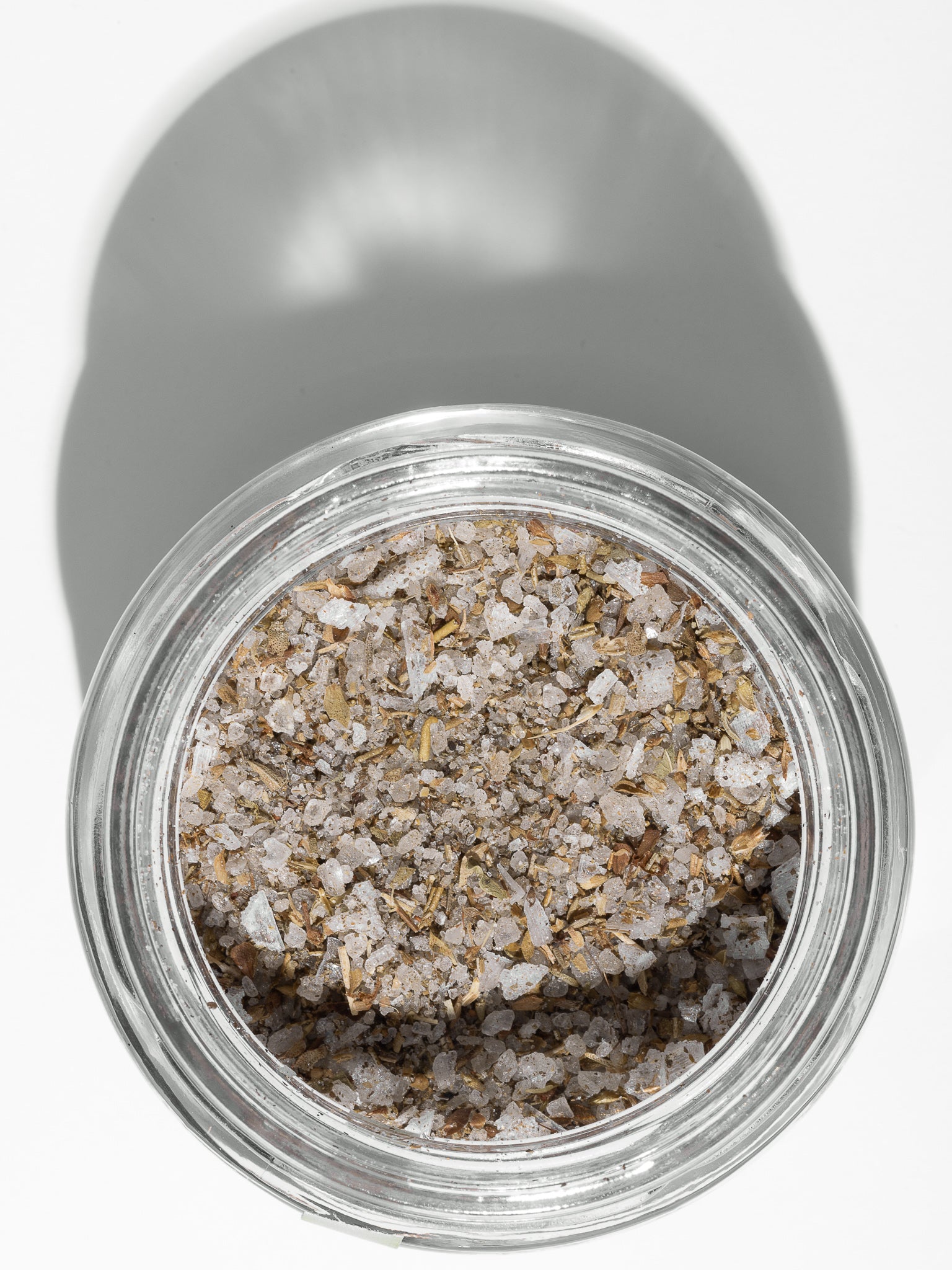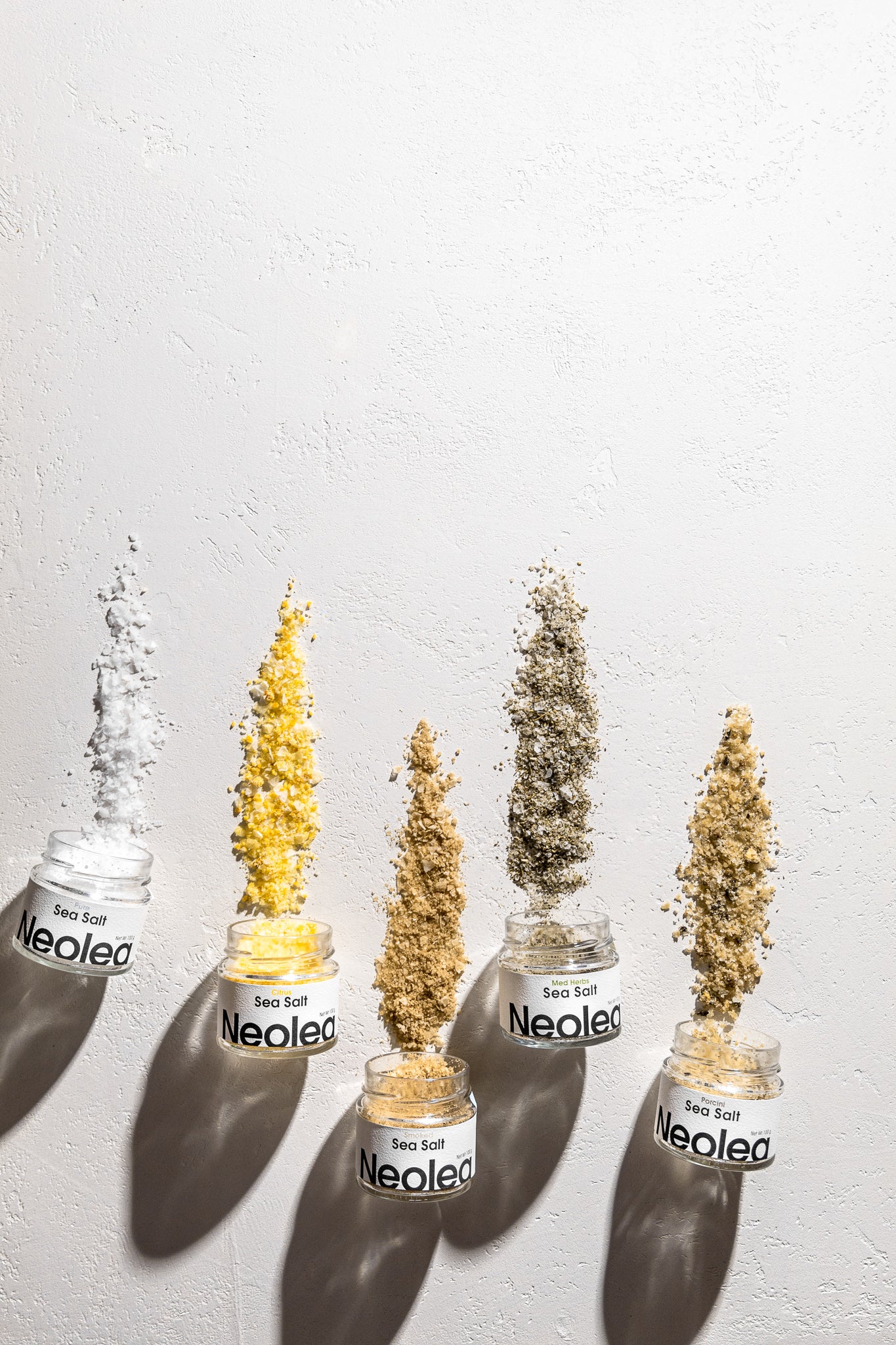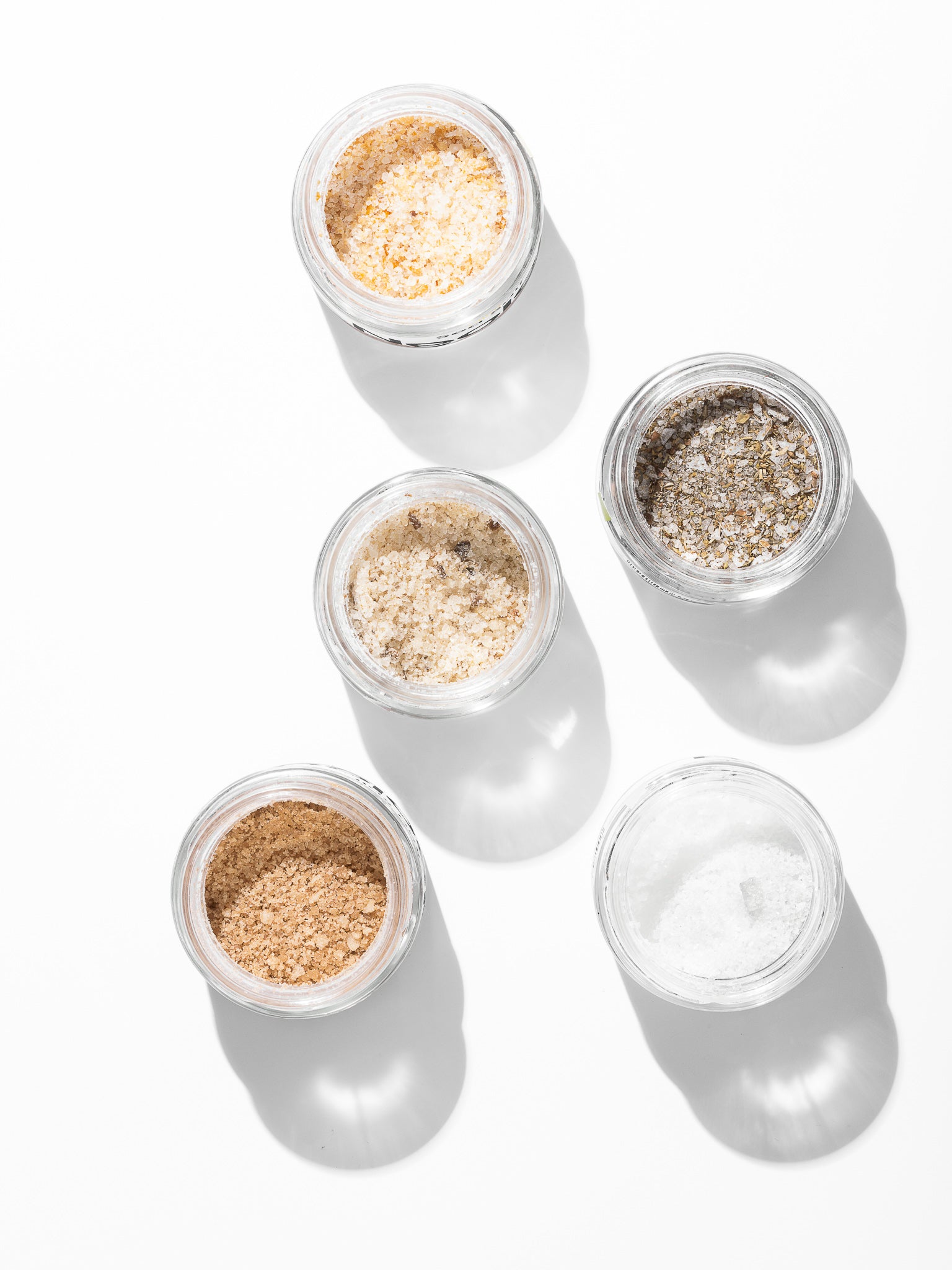 Mediterranean Herbs Sea Salt
---
Cooking is creating and our salts are created to inspire. Our sea salt is hand harvested from the rocks on the shores of the Aegean Sea. This way the salt flakes keep their natural shape creating a more interesting taste and user experience. Whether it's grapefruit or oregano, by adding organic ingredients we've created the right salt for every dish.
Close your eyes and smell the olive grove. In between the olive trees that produce our olive oil in Greece, aromatic herbs grow free. Our Med Herbs Sea Salt is made from fleur de sel, oregano, rosemary, mint, thyme, basil, sage, marjoram and bay leaves. 
Best paired with
Grilled vegetables

Potatoes
All flavor varieties are packaged in a glass jar and contain 100 grams. Each flavor is visually different from the other by having a unique colored top sticker matching the flavor.