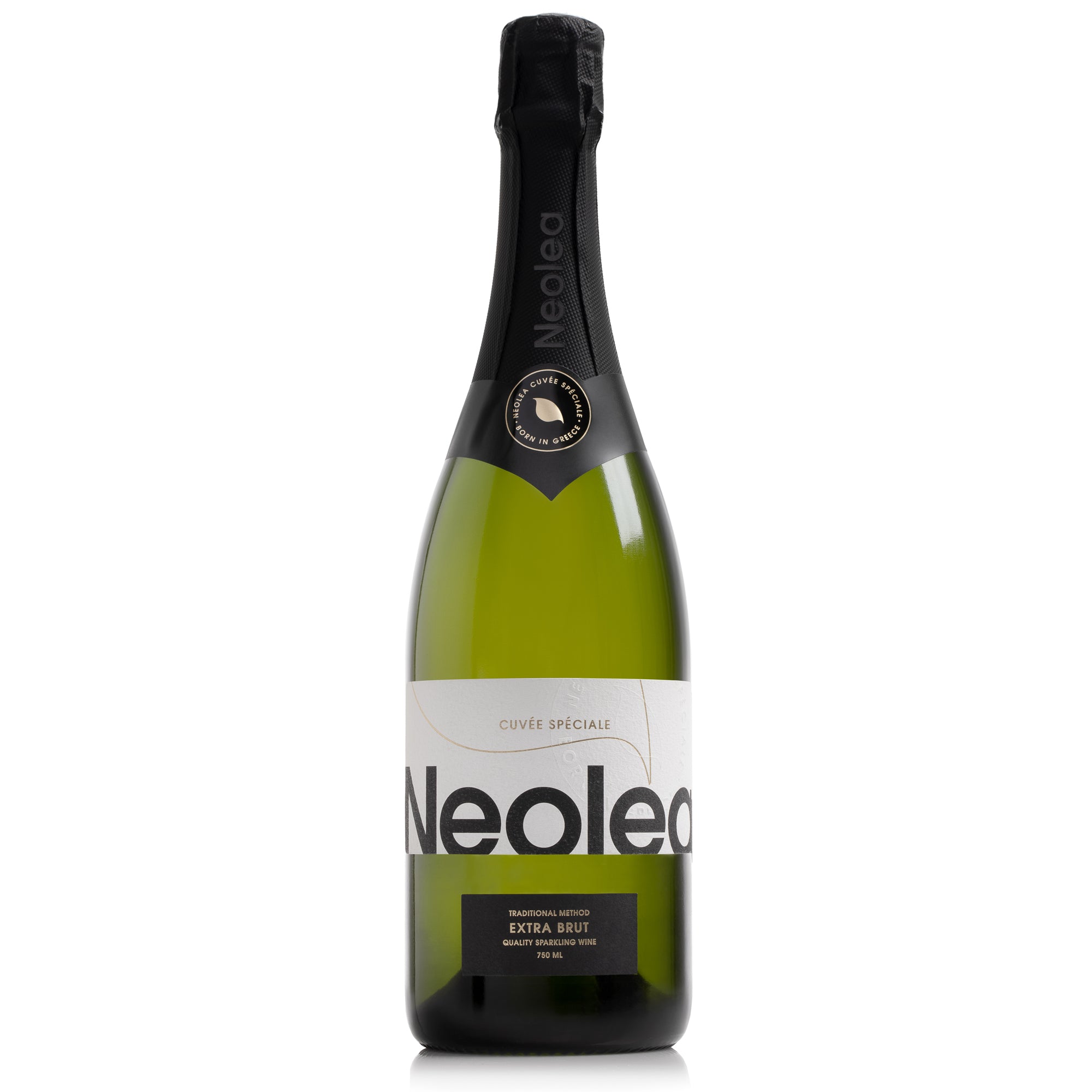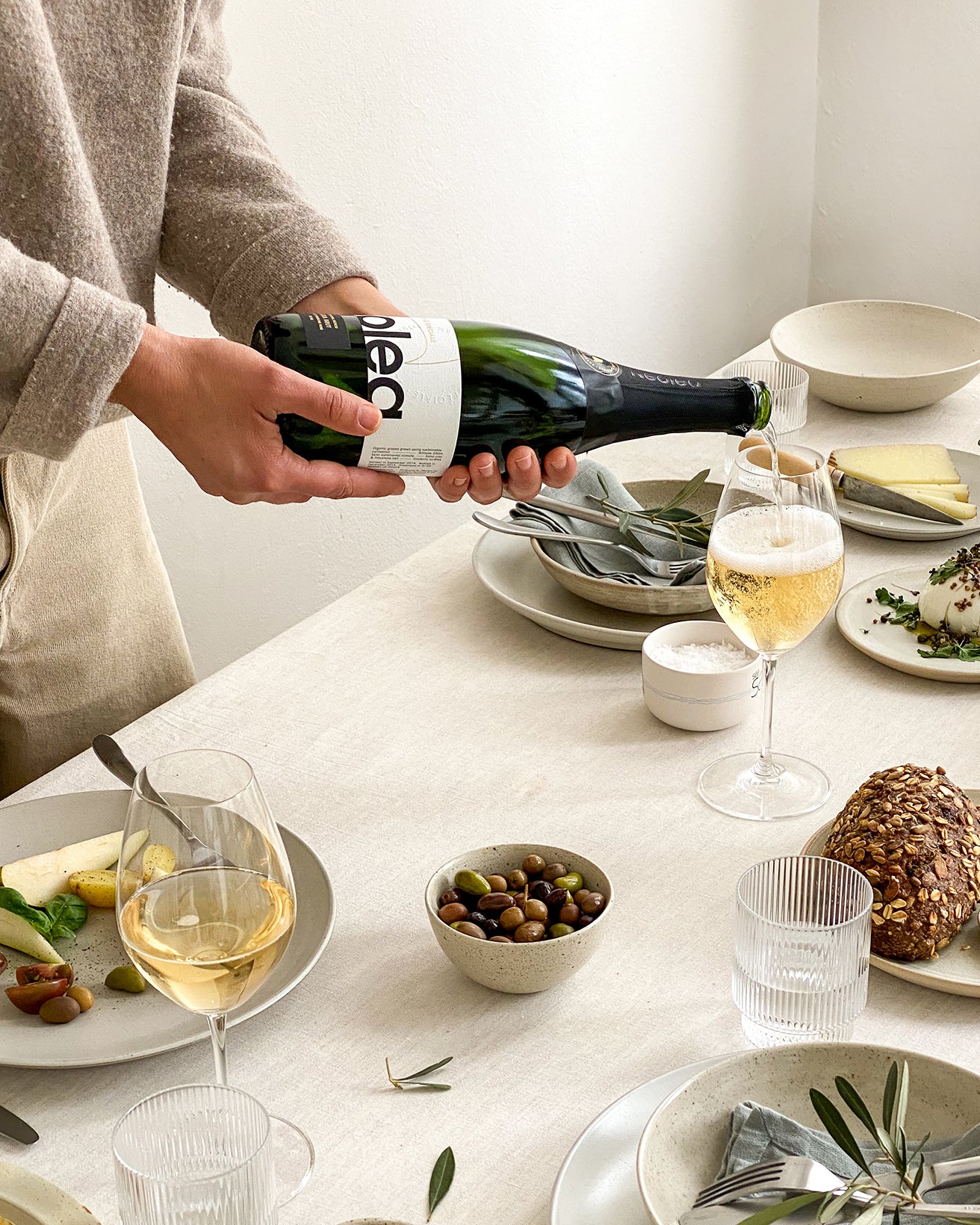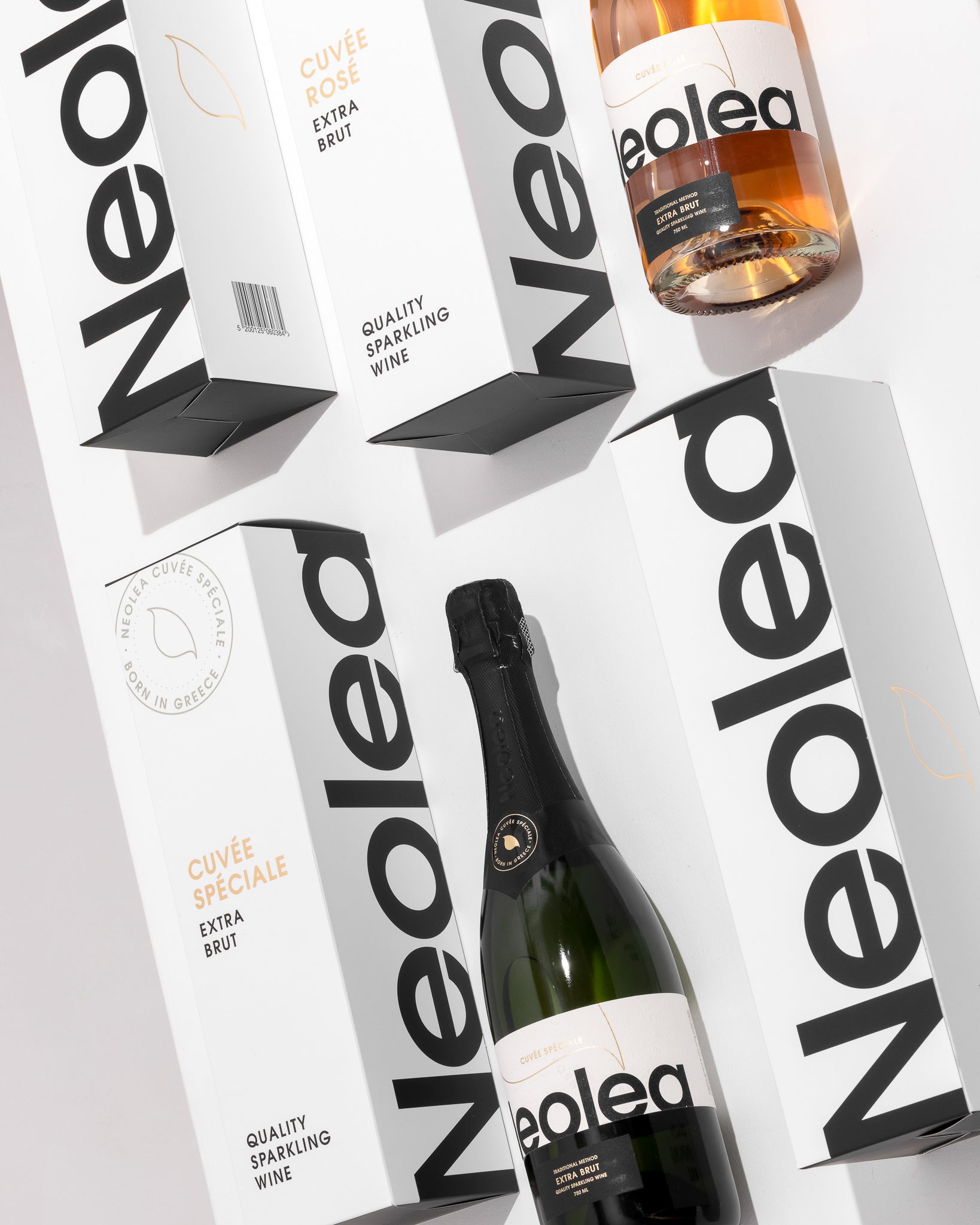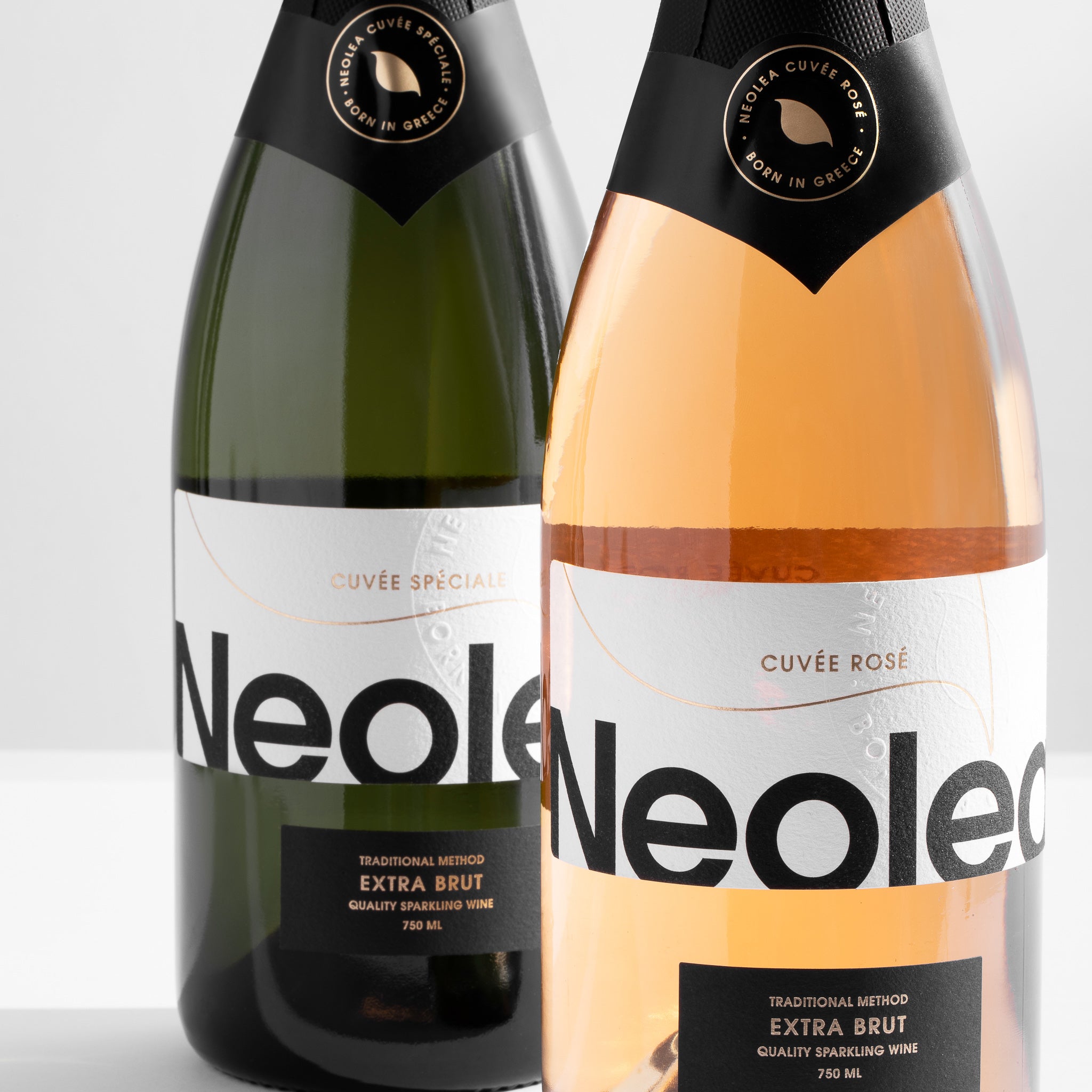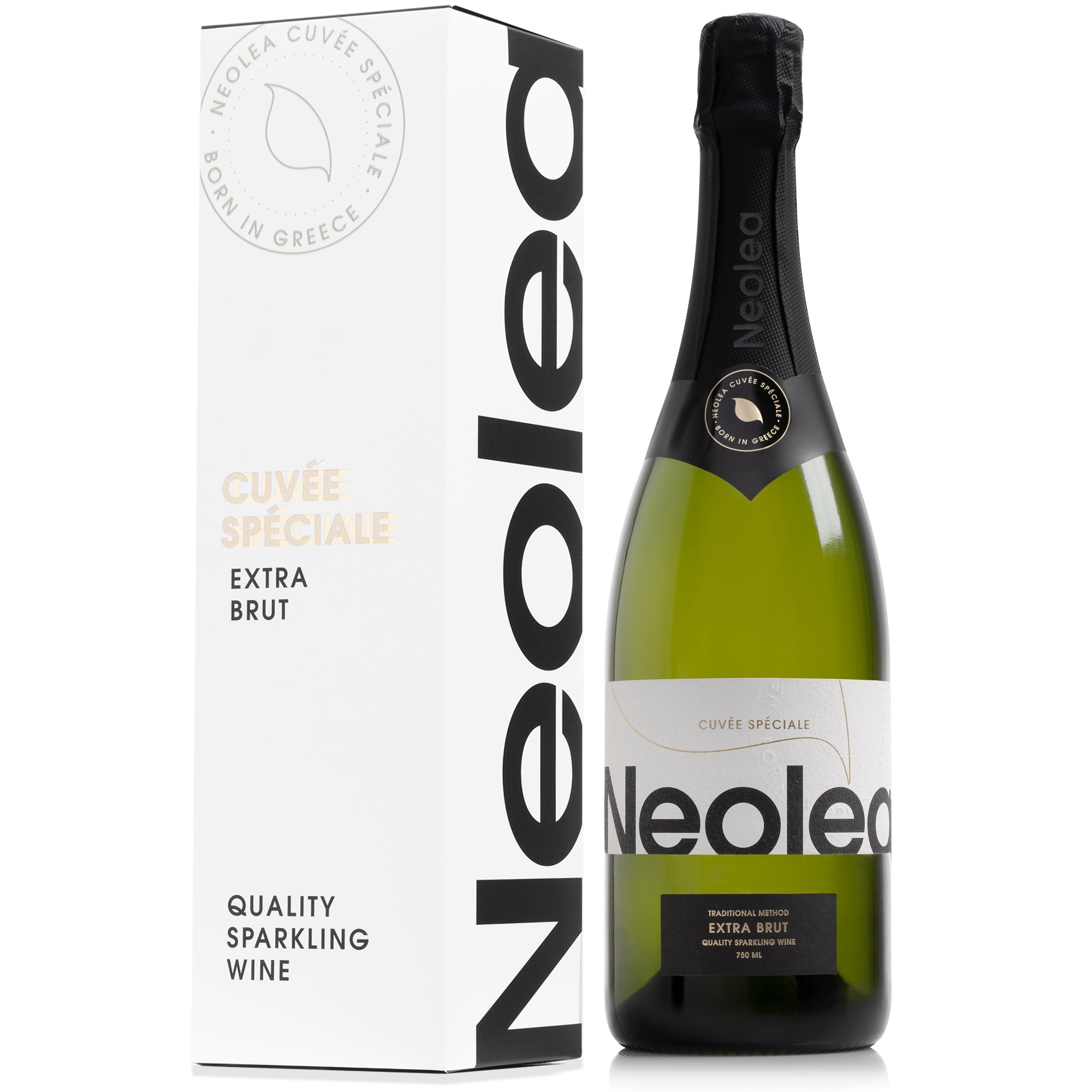 Cuvée Spéciale
---
 Take a 300 years old method, combine it with nearly forgotten Greek grape varieties and you get.. Something extraordinary. Something new.
For the first time we're combining champagne style luxury with the modern, minimal look and feel of Neolea.
Neolea Cuvée Spéciale
Quality sparkling wine
By traditional champenoise method
Extra brut
Fruity with hints of green apple and peach
Fine bubble with long aftertaste
12% alcohol
From the Xinomavro grape (90%) and the Assyrtiko grape (10%)
Recommended by Hubrecht Duijker (Dutch Vinpressionist):
"Neolea's Cuvée Specialé combines elegance with spice, freshness, a touch of ripeness and discretely some citrus fruits. "
Biodynamic wines
Both Neolea cuvées are biodynamic wines. Nutrients are being put back into the soil by adding manures and herbal preparations to ensure we never deplete the soil's fertility. Learn more
Shipping Disclaimer
We ship our Sparkling Wine separately from our other products. This means it's possible that your order gets sent in two parts. The delivery time for our wine is 4-5 business days in the Netherlands and 6-7 business days for the rest of Europe. 


We advise to let the bottles rest at least two days, chilled at temperatures between 8 and 10 degrees celsius for the ideal bubble and flavor.