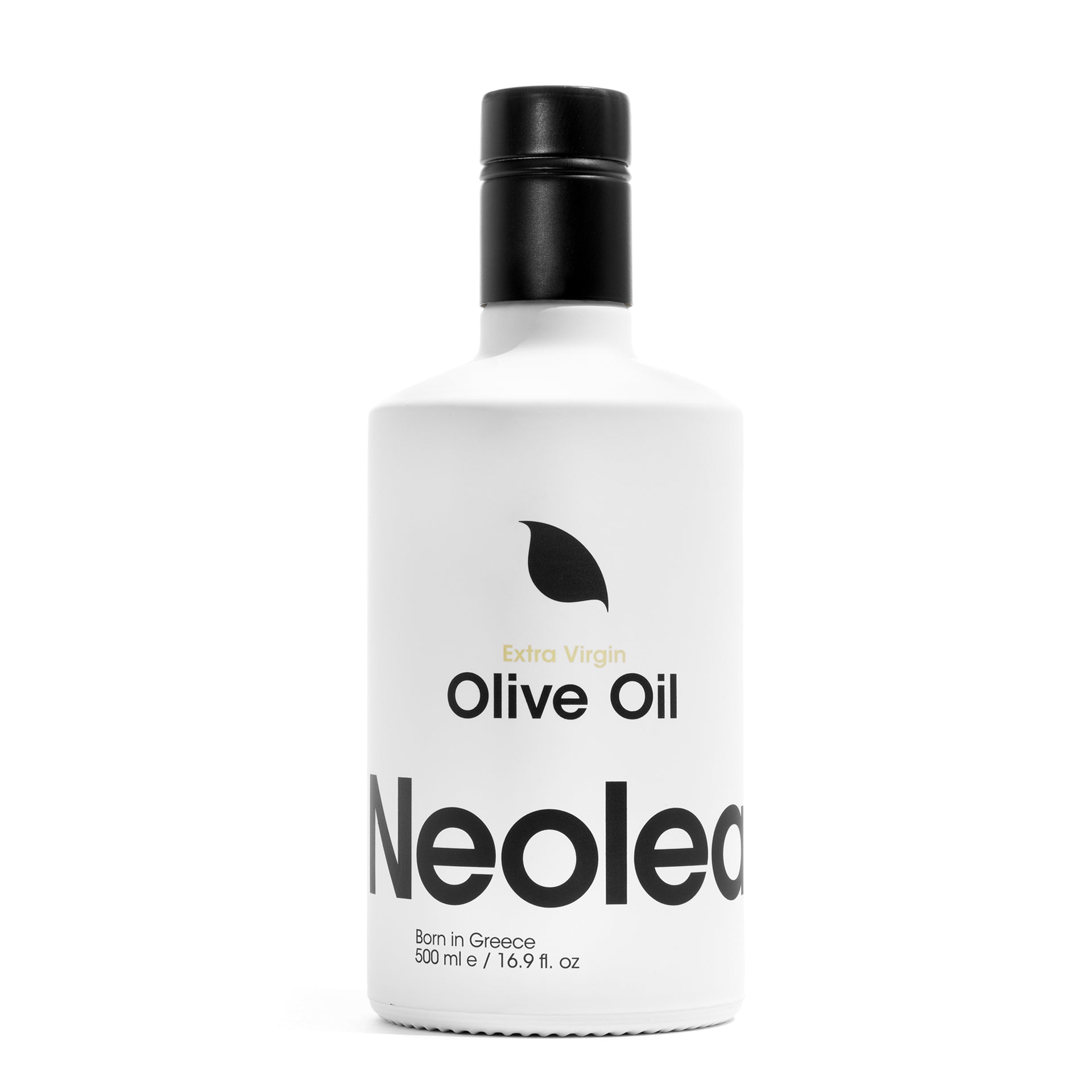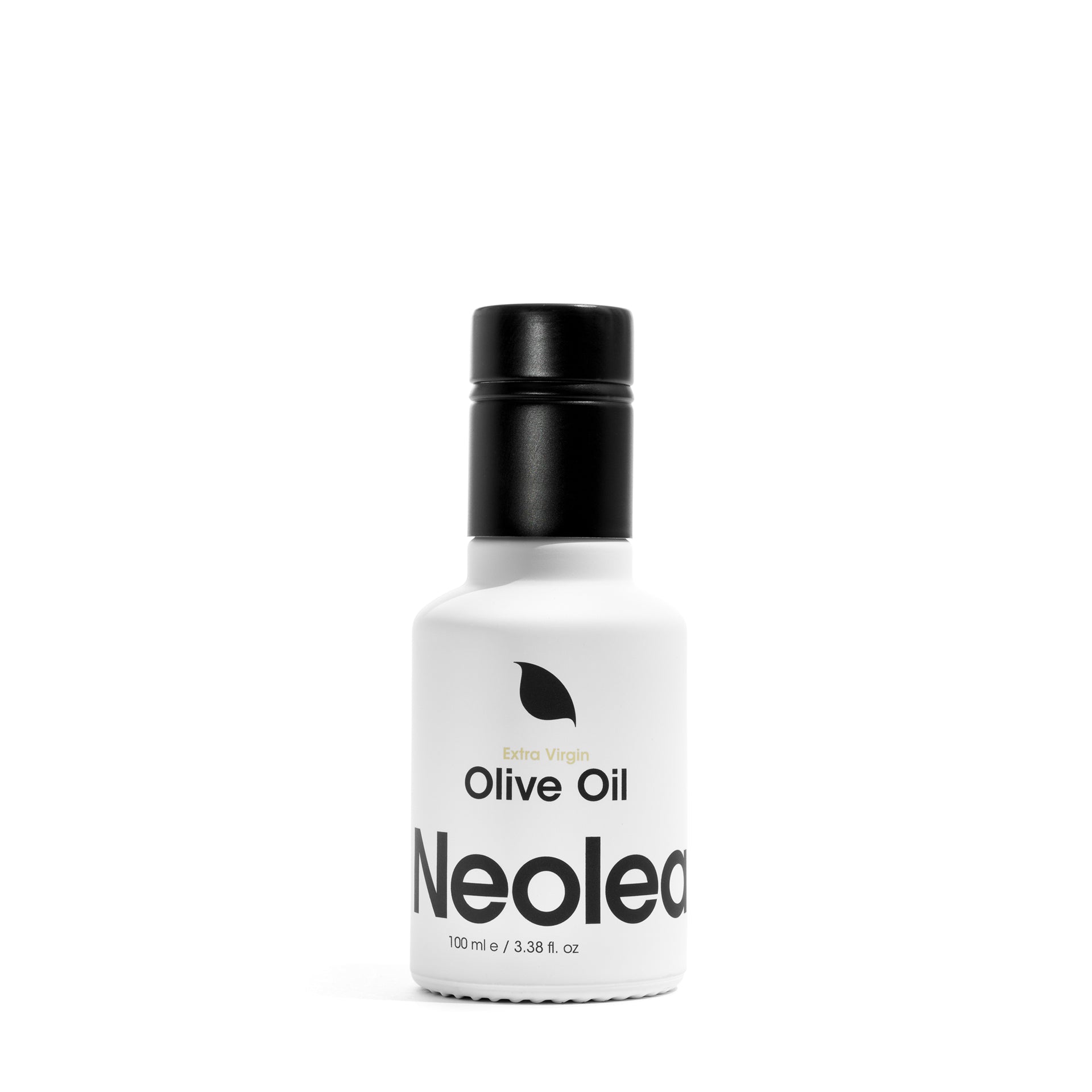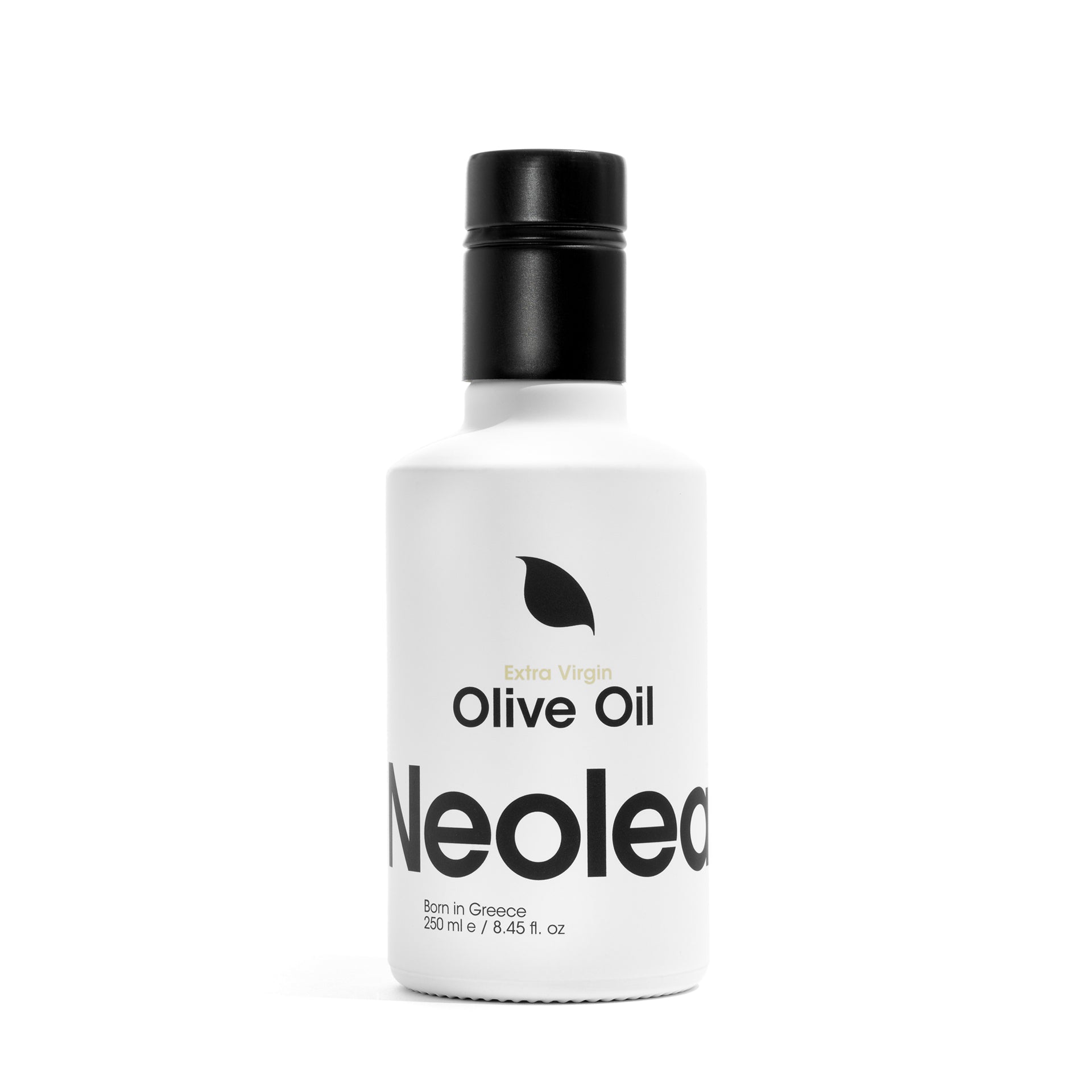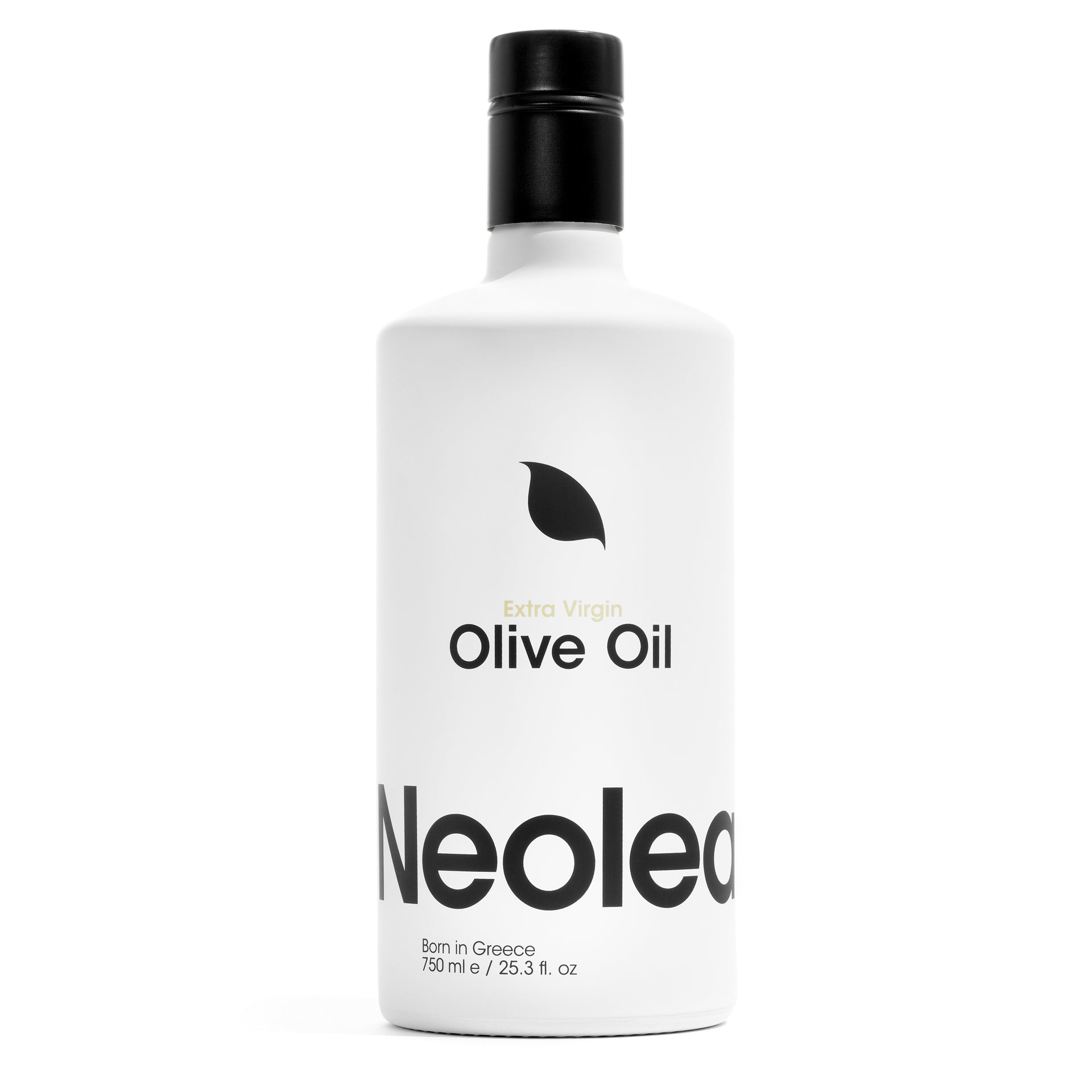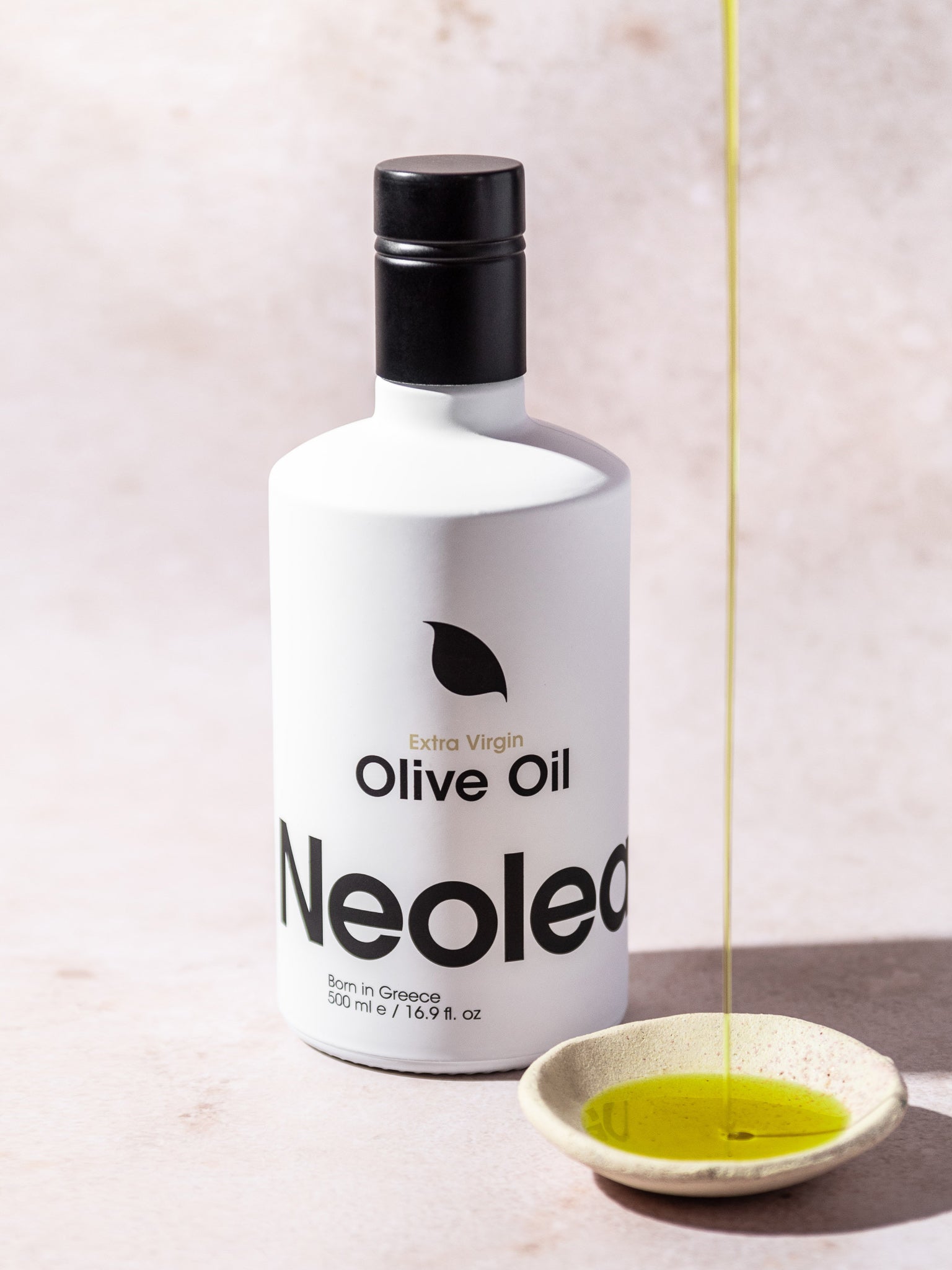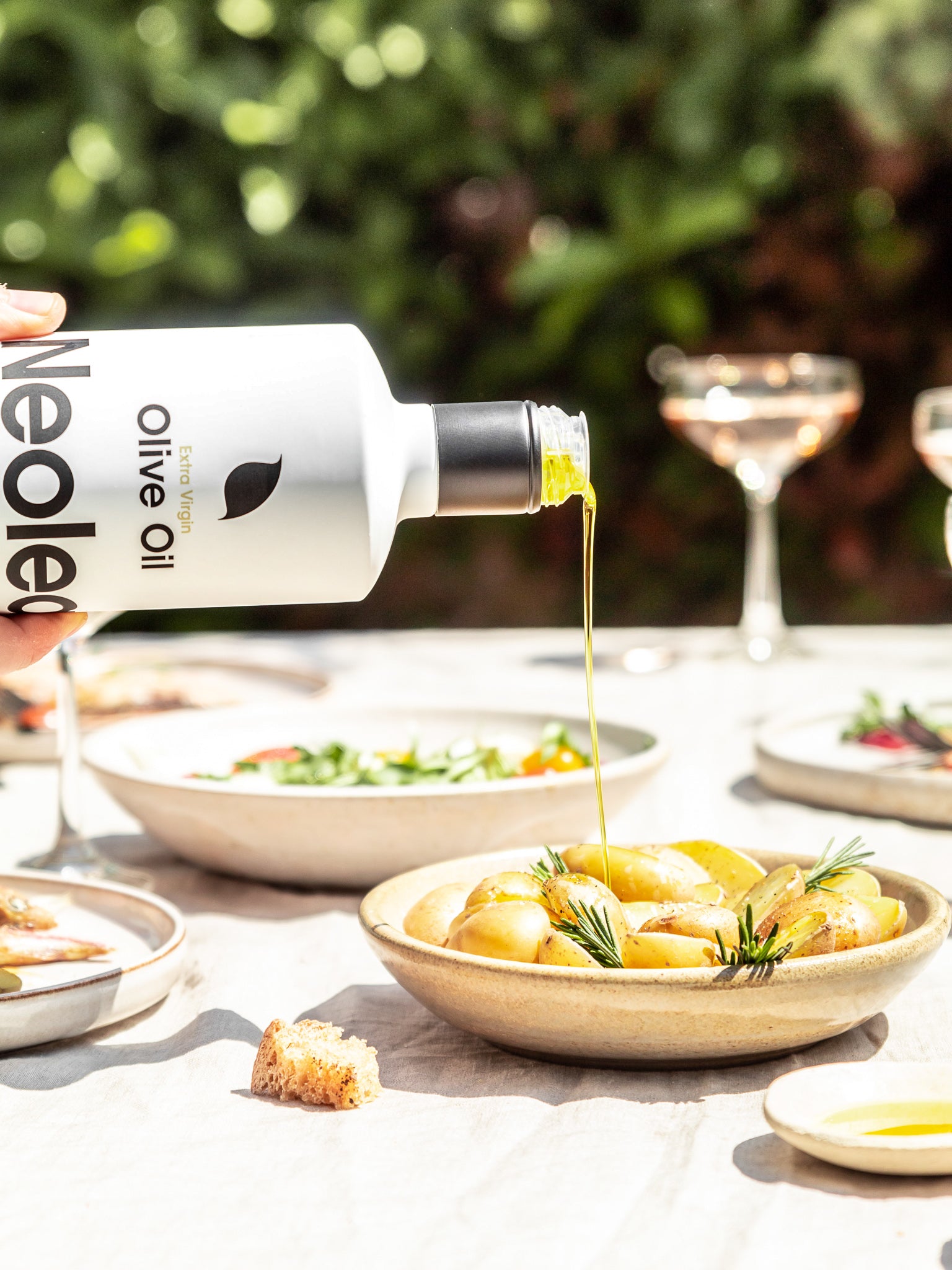 Extra Virgin Olive Oil
---
Neolea Extra Virgin Olive Oil is 100% pure and always fresh. It is extracted from Koroneiki olives, which are hand-picked by our farmers in the south of Greece. Innovative extraction technology allows for an oxygen free process that optimally extracts all flavor and nutrients in under 15 minutes making our olive oil taste fresh all year round.
Tasting notes: Rich aromatic profile with notes of olive leaves, green herbs, freshly cut grass and artichoke. It gives you a great balance of fruitiness, bitterness and pungency, which resemble the 3 most important factors for a high quality olive oil.
Our olive oil comes in a glass bottle that has been coated white, to protect the extra virgin olive oil from damaging (UV) light. Available in 100ml, 250ml, 500ml and 750ml.
Current harvest: December 2022 
Best paired with
Tabbouli and arugula salads

Greens, dressings and marinades

Fish and grilled meat

Baked goods and drizzled on ice cream, yogurt or chocolate